Cloth Dolly Crafts was started by me, Jill Graham, working from my kitchen table in 2012. I sold my work at a few farmers' markets and craft fairs and this soon grew from a hobby to a real passion.
Cloth Dolly Crafts has undergone a few changes since those early days; having been joined by my sister Angela M. Graham in 2022, the two of us are now creating a far wider range from our garden studio and design workshop.
At Cloth Dolly Crafts we combine our creative and design skills to handmake a stunning range of products.
All designs are initially inspired from nature, or vintage fabric finds and of course, the surrounding Northumberland countryside and coast.
We use a mix of British tweeds, velvets, vintage and pre-loved fabrics we have created a beautiful collection of handcrafted giftware, including tweed stags' heads, animal ornaments, lavender filled creatures, oodles of bunting, fabric brooches, cards and an ever-growing Christmas range.
Cloth Dolly Crafts are committed to making our products as sustainable and earth friendly as we can.
Our starting points...
Jill Graham is a design graduate of Birmingham, where she specialised in Silversmithing and 3-D Design.
Angela M. Graham is a design graduate of North Staffordshire, where she specilaised in Graphics and Decorative Design.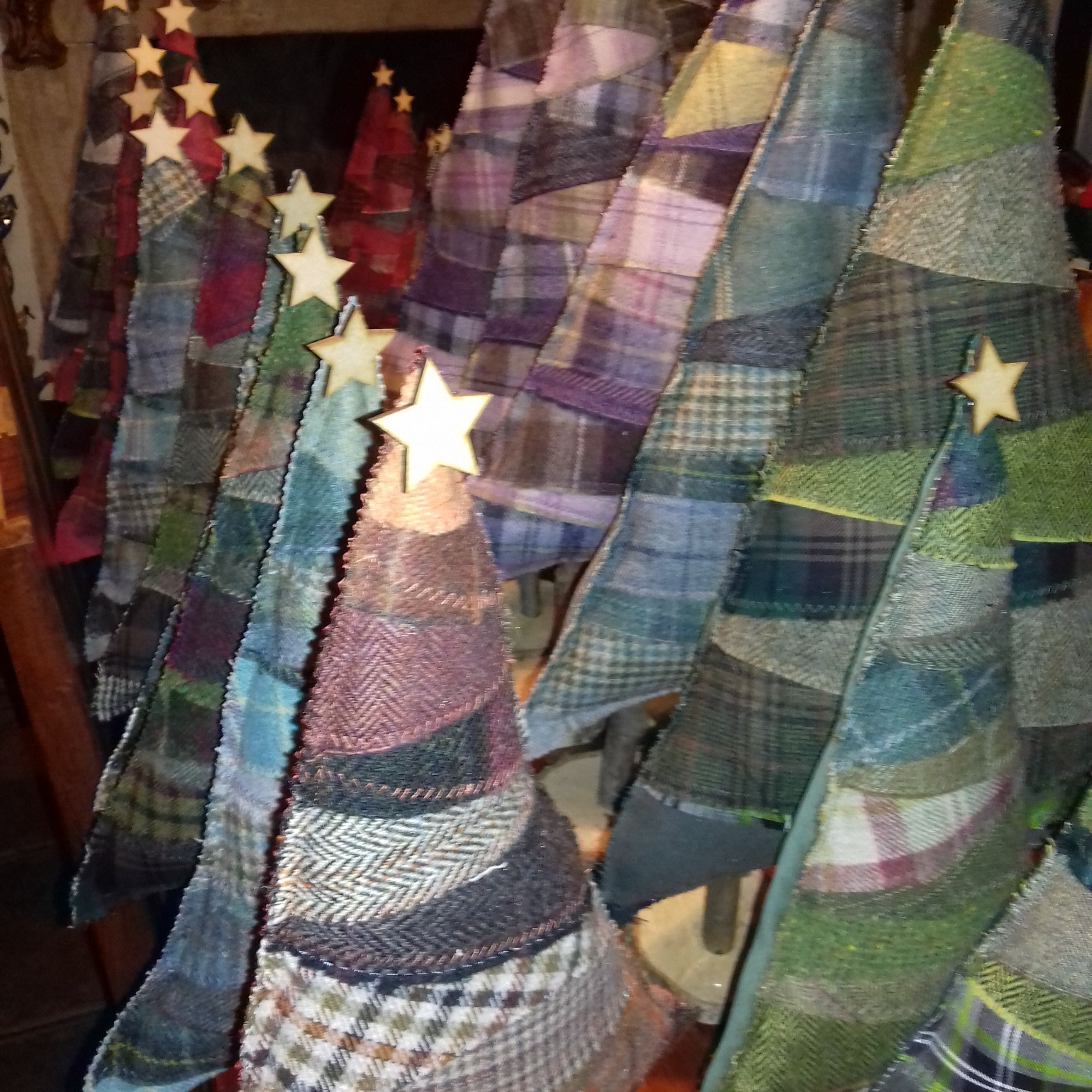 This is one of our most popular Christmas items and comes in a range of co-ordinating British tweed.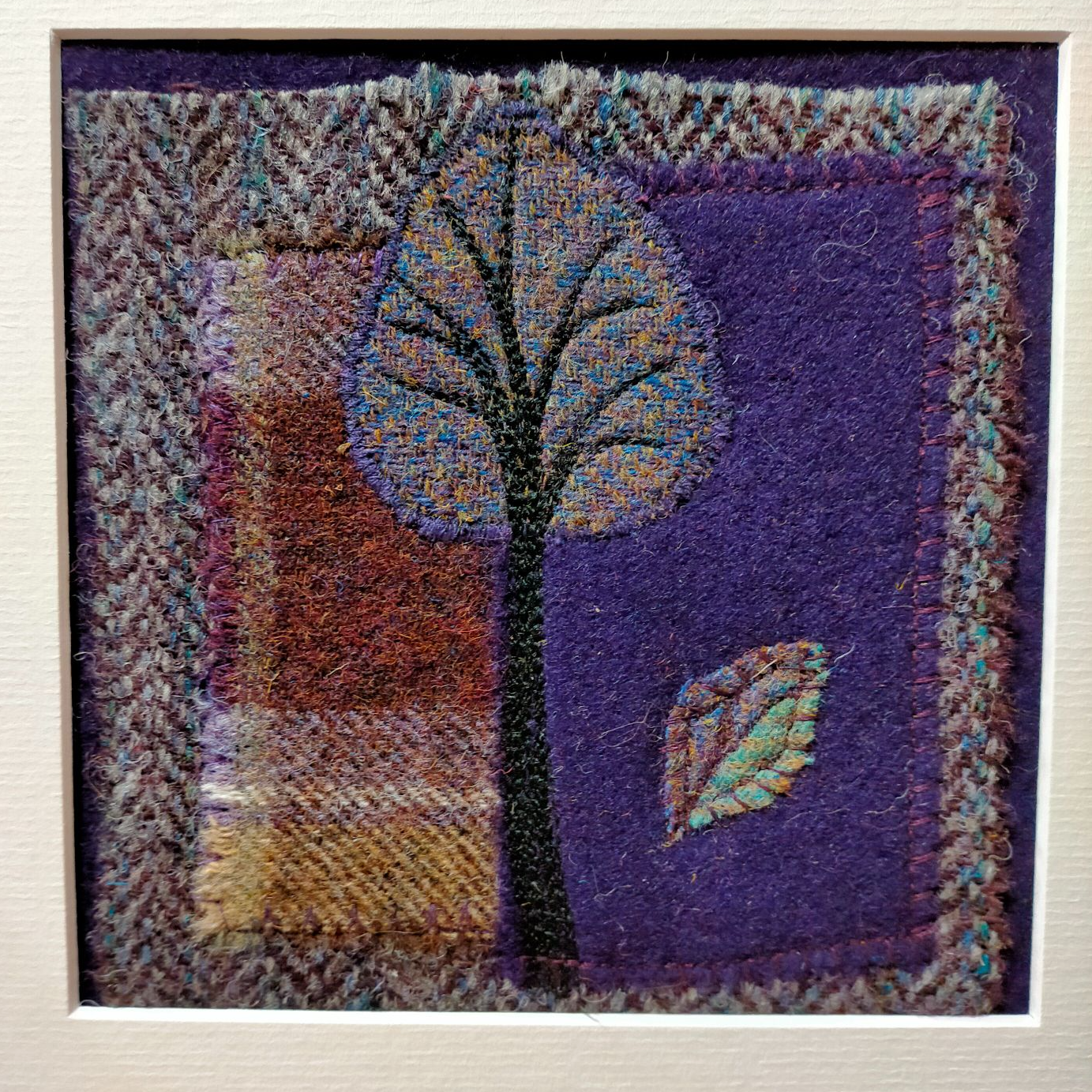 We create unique textile artwork. This includes handmade cards and gift tags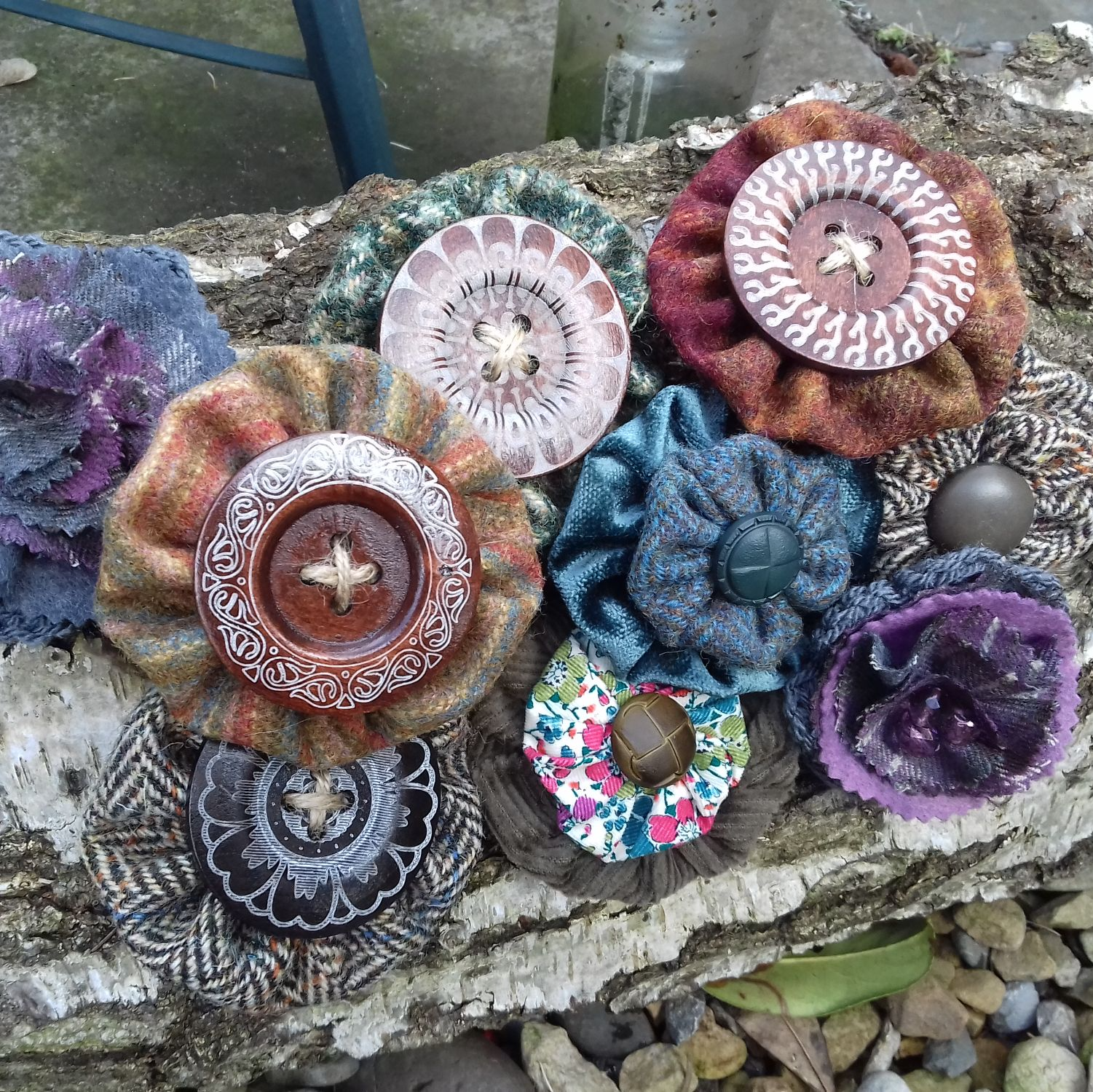 Our up-cycled brooches are indivually created using printed fabric finds, vintage buttons, Harris Tweed remnants and found objects.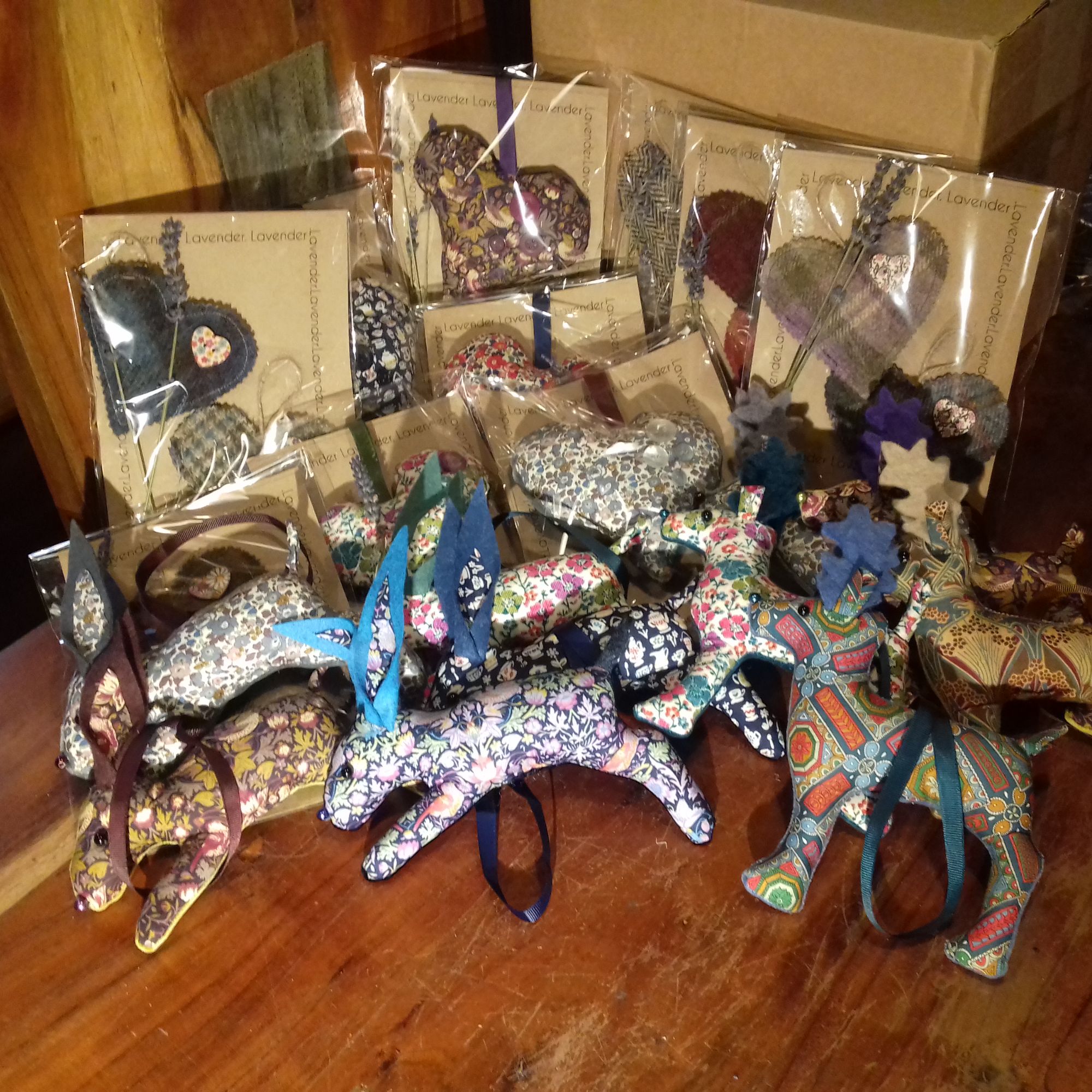 A favourite gift item from our collection is a wee beastie crafted from gorgeous tweeds and fabulous Liberty fabrics